going around the kitchen windows for a long time' had been eventually thrown out. Wheeler noted that there was a standing stone in the same field which was not marked on the OS 6in. sheet. A Temporary Preservation Order was placed on the mound. The site (SMR WI037- 001——) is located about 530m north-east of the mound that was disturbed during the demolition works in 1978 (SMR WI037-002——), which is reported here.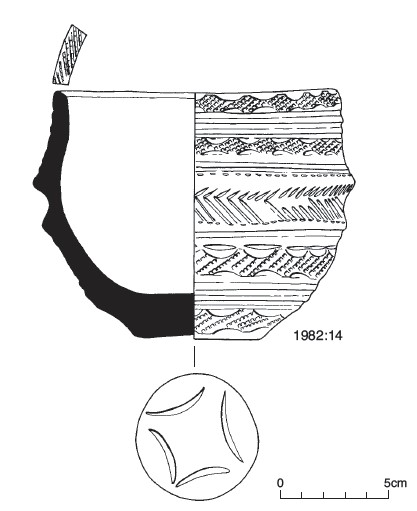 Fig. 3.245—Ceramic vessel, Liscolman, Co. Wicklow.

Comment
The human remains from this site have not been dated. The decoration of the vessel seems to fall somewhere between Brindley's stages 2 and 3 (2007, 173–5), which cover the period 2080 BC to 1930/20 BC. It may be noted that in 2004 on the other side of the Derreens River, in the townland of Tobinstown, Co. Carlow (this volume, pp 81–2), an intact bowl was found during the picking of stones from a ploughed field very close to the riverbank. No evidence of a burial was discovered on inspection, but the distance between the mound at the northern end of the townland of Liscolman (detailed above) from which pottery vessels were removed in the early 1950s and the find-spot of the bowl in Tobinstown is only a matter of a few hundred metres.

HUMAN REMAINS
LAUREEN BUCKLEY

Description of remains (1982:15)
The remains consisted of some very decayed bone fragments and some teeth only. One animal bone was also present. The surface of the bone was very decayed, with numerous small cracks on the surface and most of the outer layer gone. Only part of the shaft of the right femur and the mid-shafts of both tibiae were present. Since there were no joint ends and the bone was so decayed, it was impossible to say whether the bone was from an adult or an adolescent.

Dentition
The following loose teeth were present:

The enamel of most of the teeth was cracked and fragmentary. The roots of 28 were not complete, so it is probable that the individual was a young adult less than 21 years of age at the time of death.
Attrition: there was no wear on the premolars and molar and only slight wear on the incisor and canine.
Calculus: slight calculus deposits were present on the buccal surfaces of the upper premolar and lower left first premolar. There were also light deposits on the lingual surfaces of the incisor and lower second premolar.
Summary
The remains appear to represent a young adult individual. It was not possible to determine the sex, however, as so little of the skeleton remains. The teeth were in healthy condition, with no caries and very little wear or calculus deposits.
376. Parish of Liscolman, barony of Shillelagh. SMR WI037-001——. 290347 176423.
377. While investigating the discovery of a pit burial at Ballyconnell, Co. Wicklow, Ó Ríordáin was told about the previous discovery in Liscolman and took the opportunity to make some inquiries locally