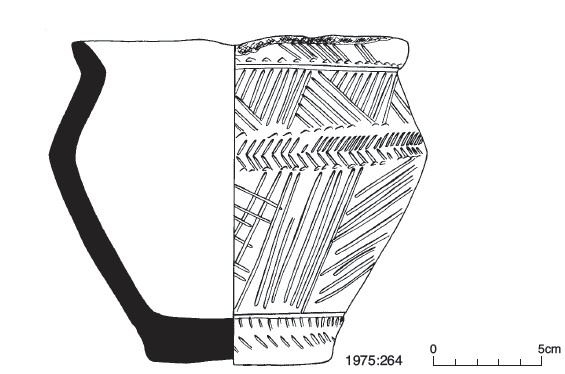 Fig. 3.220—Ceramic vessel, Enniscorthy, Co. Wexford.

where two rows of sloping lines form a herringbone pattern, which is bordered on both sides by a row of vaguely semicircular impressions. Between the shoulder and an incised line under the rim decoration are a series of alternating hatched triangles. Below the shoulder the decoration consists of irregularly incised groups of lines at various angles. This continues to approximately 2.5cm from the base, where there is an incised line encircling the vessel. Below this is a row of vertical incised lines above a row of sloping lines.
Dimensions: H 15cm; ext. D rim 15cm; D base 8.3cm; max. W rim 1.4cm; min. W rim 1.2cm.

Comment
A sample of the cremation was submitted for AMS dating and yielded a date of 3655±40 BP, which calibrates to 2140–1910 BC.358 The vase is identified as a stage 2 vessel (Brindley 2007), which was current over a period of about 100 years from c. 1930/20 BC to 1830 BC.

HUMAN REMAINS
LAUREEN BUCKLEY

Description of sample
Sample 1975:265 consisted of 2,029 fragments of cremated bone, weighing a total of 438g. The bone was a creamy white colour and was efficiently cremated, with a chalky texture. There were several horizontal fissures on the bone surface. The sample is much smaller than expected from a full adult cremation, but as the site was disturbed this may not be all the original cremation.
The fragmentation of the sample is shown in Table 3.131, with the largest fragment being 53mm long. It can be seen that there is only a small proportion of very large fragments and that the sample is made up almost entirely of medium-sized and small fragments. Indeed, small fragments comprised nearly half the sample. This could be accounted for by the disturbance of the site at the time of discovery.

Table 3.131—Fragmentation of bone, 1975:265.
Identifiable bone
As the fragments were small and moderate in size, the amount of bone that could be identified is smaller than expected in a Bronze Age cremation. A total of 96g (22% of the total bone) was identified (Table 3.132).
Table 3.132—Proportion of identified bone, 1975:265.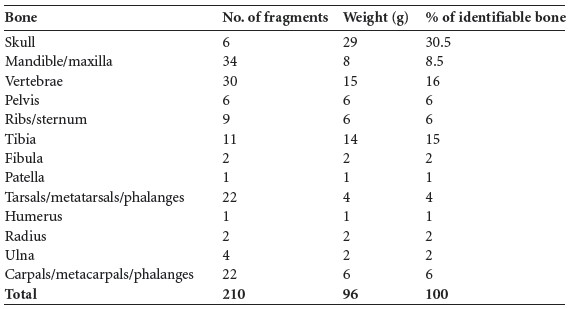 Table 3.133—Summary of identified bone, 1975:265.

Table 3.133 summarises the proportions of body parts identified. It can be seen that the proportion of skull is much higher than expected, the proportion of axial skeleton is slightly higher than expected and the proportion of limb bones is considerably lower than expected.
It is normally easier to identify skull fragments than fragmented long bones, especially if the sample is highly fragmented, as in this case. Identification of long bone fragments is even more difficult, however, when the individual is a juvenile. It is not surprising, therefore, that in this case considerably more skull fragments were identified than other bones.
Description of identifiable features of the bones
Skull
Most of the fragments were very small fragments of calvarium with parietal and frontal bone present. There was one large fragment of frontal bone, split through the diploe, that had the internal surface with the crista frontalis present. Also present was the petrous area of a temporal bone and a fragment of another petrous temporal.
Mandible and maxilla
There were two large fragments of mandible with some sockets present and a number of tooth fragments. There were two small fragments of maxilla but only one partial tooth socket was present.
Dentition
The following tooth sockets were present:
The tooth fragments included at least two incisor roots, probable canine and premolar roots and several fragments of molar roots. There were also a few small fragments of crown but only one was intact, indicating that the tooth had probably not erupted. In fact, the tooth was probably a lower third molar and the crown was not completely formed. This would indicate that it came from a juvenile aged around 11–12 years.
Vertebrae
The body of one lower cervical vertebra and one arch was present. There were at least two thoracic arches present and some disarticulated articular surfaces. There was one largefragment of lumbar body, probably from a fifth lumbar, as well as a fragment of one other. It did not appear that the epiphyses of the body were fused. There were at least two neural arches as well as some articular surfaces.
Ribs
This consisted mostly of small fragments of shaft. The manubrium of the sternum was present.
Pelvis
Fragments of ilium were present.
Humerus
This consisted of fragments of shaft.
Radius
Fragments from the shaft were present.
Ulna
Fragments from two distal ends of the shaft were present and the epiphyses were probably unfused. There were also two fragments from the proximal shaft.
Carpals, metacarpals and phalanges
The right lunate, two pisiform bones, a hamate and the heads of two metacarpals, including a first metacarpal head, were present, and there was also a metacarpal shaft. Fragments of six proximal phalanges, one complete middle phalanx and four distal phalanges were present.
Tibia
All the fragments were shaft fragments, some from the proximal end, including the medial and lateral surfaces and the anterior border.
Fibula
Fragments of shaft were present.
Tarsals/metatarsals
The shaft of one metatarsal and the heads of three others were present, as well as a few fragments of tarsal bones. Five distal foot phalanges were present, four of which were complete, and there were also three middle phalanges.
Minimum number of individuals
There appeared to be only one juvenile present, probably aged around 11–12 years.
Summary and conclusions
This was a very small sample of cremated bone, weighing only 438g. Even allowing for the fact that it was the cremation of a juvenile, the weight is too low for a full cremation and some bone must have been lost owing to disturbance at the time of discovery. The bone was efficiently cremated and was highly fragmented. The fragmentation could also have occurred at the time of discovery. Not all bones of the skeleton were represented as the sample was incomplete. The remains were those of a juvenile, aged 11–12 years at the time of death.
357. Parish of St Mary's Enniscorthy, barony of Scarawalsh. SMR WX020-030——. IGR 297400 140980.
358. GrA-24169.