Introduction
In June 1968 a number of unprotected inhumation burials were discovered during bulldozing operations near Killucan, Co. Westmeath. The land was being cleared as part of the Land Project. The bulldozer was removing all traces of the fences in the field and was also levelling the field to a depth of 3–3.5m. The site was reported to the Museum by Mrs Ruth Vandeleur of Wardenstown, Co. Meath, and was investigated by Ellen Prendergast. This report is based on Prendergast's account of the site. The human remains were not preserved.
Location (Fig. 6.53)
The site was in the townland of Edmondstown, east Co. Westmeath.88 The burials were found at the highest point of a field at an altitude of 100–110m above sea level, approximately 200m from the townland boundary with Clonickilvant, which is also the boundary between the baronies of Farbill and Moyashel & Magheradernon. The field is a subdivision of a larger one marked on the first edition of the OS 6in. sheet. The new field fences seemed to have been placed over the burial place without much disturbance. These field boundaries were being removed by the bulldozer. No other burial sites are known from the area, but there is a holy well, Tober Lastragh, some 200m north of the site.89
Description of site
The graves appear to have been simple unprotected pits, aligned east/west. They were dug into the earth above the rocky subsoil and were approximately 0.6m apart. No stone lining or grave protection of any kind was noticed around the burials, though rocks and boulders of various sizes were noticed in the area. Each of the graves contained an extended inhumation aligned west/east with the heads to the west. No accompanying artefacts were found but a number of large flat-headed nails were discovered in the general area. The form of the burials was not noted but Prendergast refers to the fact that these appear to be formal burials, which may suggest that the skeletons were supine and extended. The human remains from this site were not retained.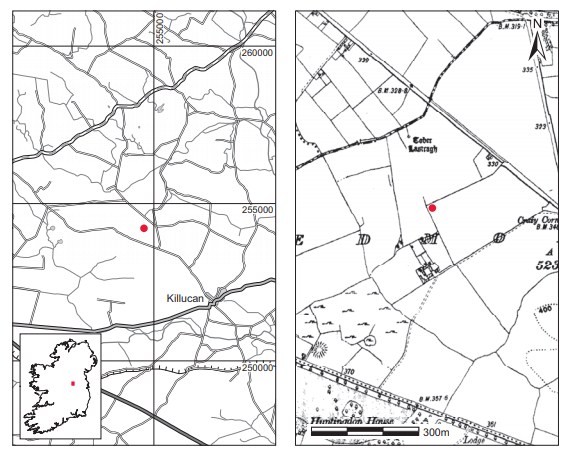 Fig. 6.53—Location map, Edmondstown (par. Killucan), Co. Westmeath.
Comment
As there were no associated finds and no other dating evidence was recorded, this site must be regarded as undated.
88. Parish of Killucan, barony of Farbill. SMR WM020-074——. IGR 254694 254222.
89. SMR WM020-042——.